Star Surround Pattern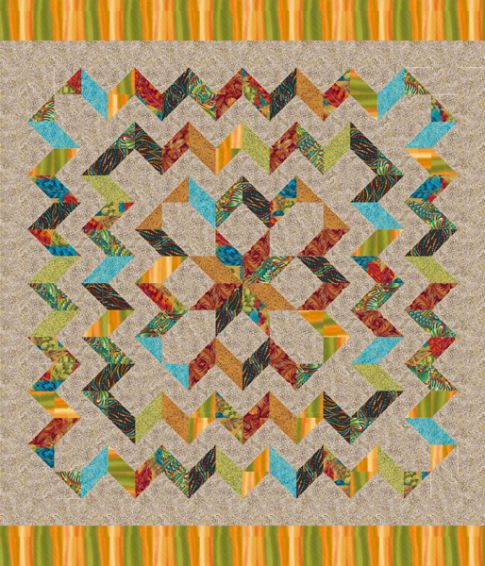 Pattern designed by Elisa's Backporch Design.

Finished quilt measures 72" x 84". Pattern includes instructions for multiple size options. We adapted this pattern by adding a 6" finished border to the top & bottom of the quilt top. Download the ordering guide for the specific details.

Yardages listed are for ordering purposes only. Please do not cut for kits without consulting the appropriate pattern.
More colors available:




Click to view this project in other colors.
View fabrics for "Spice colorstory" with yardage pre-selected for
1
kits: