Naval Aviation Quilt Pattern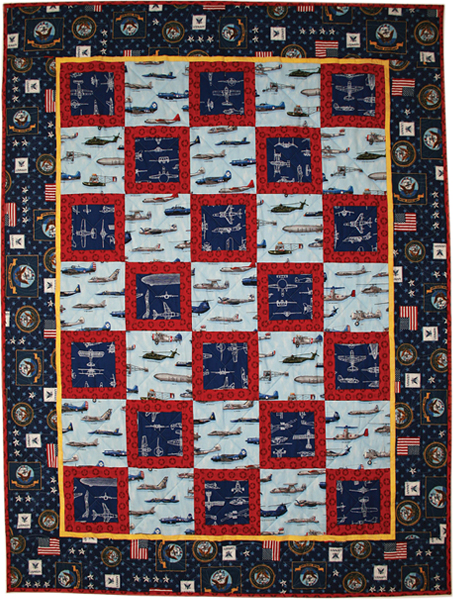 Finished quilt measures 41-1/2" x 53-1/2". Designed by Kelly Gallagher-Abbott of Jukebox Quilts. Visit www.navyquilts.com for more info about the Thread Tails & Vapor Trails challenge & exhibit.
Yardages listed are for ordering purposes only. Please do not cut for kits without consulting the appropriate pattern.
View fabrics for "Pattern #1" with yardage pre-selected for
1
kits: