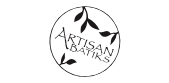 Hand-Dyed Imported Combed Cotton Fabrics
These one-of-a-kind Artisan Batiks are produced on the island of Java in Indonesia by skilled dye masters.
Each yard of these sumptuous fabrics is unique. The fabric is hand-stamped and then hand-painted multiple times, with many different pairs of hands working on every yard. Most of the work is done outside, so the weather greatly influences the results. Due to this specialized hand-process, there is a consistency to color and pattern, while maintaining subtle color variations that are so important to this traditional technique. Click here to view the collection.
Please Note: There are always slight variations from bolt to bolt and color to color that result from the interaction of the hand processes with nature. This is the beauty of batik.

Read
more about this process in
American Quilter's Society Magazine
, March 2008

Reprinted with permission from the author and the American Quilter's Society, Paducah, KY, USA www.AmericanQuilter.com