October Pattern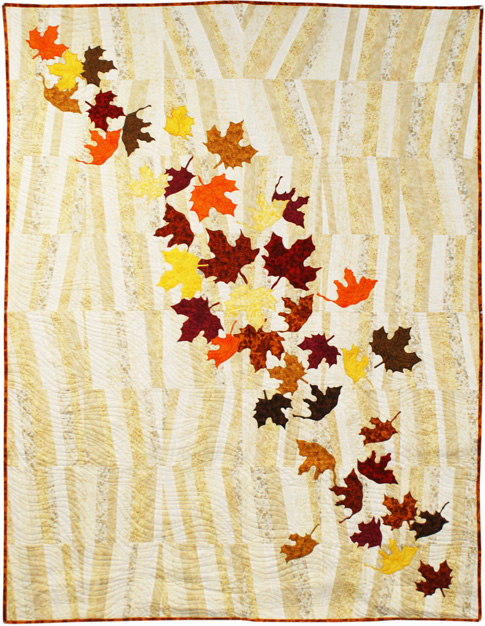 Pattern designed by Barbara Persing & Mary Hoover of 4th & 6th Designs.

Finished quilt measures 47" x 63". Use one of the Laser Cut leaf packs from Robert Kaufman for the appliqued leaves.

Yardages listed are for ordering purposes only. Please do not cut for kits without consulting the appropriate pattern.
View fabrics for "October Fusions" with yardage pre-selected for
1
kits: