Asymmetrical Diamond Pattern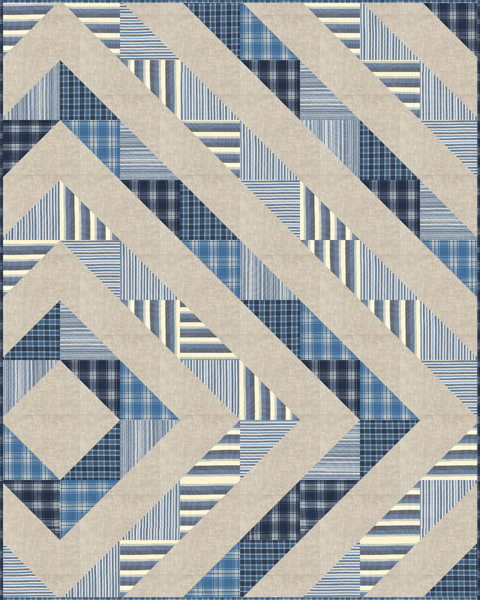 Finished quilt measures 42" x 52". Inspired by Lisa Roddy's quilt on her blog, Shiner's View. View the original quilt here. Learn how to make HSTs from Lisa here.
Yardages listed are for ordering purposes only. Please do not cut for kits without consulting the appropriate pattern.
More colors available:




Click to view this project in other colors.
View fabrics for "Denim colorstory" with yardage pre-selected for
1
kits: