Carrie Quinn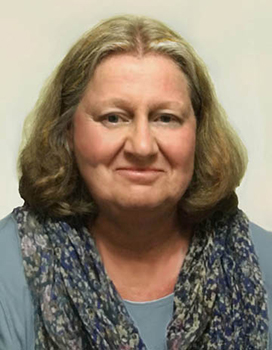 Carrie has been quilting since the early 1990's and opened Pieceful Gathering Quilt Shop in 2006. The shop was featured in Better Homes & Gardens Quilt Shop Sampler in 2012. The shop is co-owned by Carrie and her daughter, Katie Solberg, and features reproduction fabrics and traditional quilts and projects, many of which are designed by Carrie, Katie and their talented staff.
Carrie was fortunate to have inherited several antique quilts through both sides of her family, some of them dating back to the Civil War. She has continued to add to her collection, which inspired her to start designing reproduction fabrics in 2010. Since that time she has had nine reproduction lines printed with several different companies.
Carrie attended DePauw University in Greencastle, Indiana, where she met her husband, Tony. Besides her daughter, Katie (Derek), she has two married sons, Michael (Jenny) and John (Courtney) and two beautiful granddaughters, Samantha and Charlotte.
Carrie's first line with Robert Kaufman Fabrics is named for her granddaughter Charlotte, and features a medallion style Block of the Month, named Charlotte's Medallion Quilt, which is designed by Carrie.
Robert Kaufman Fabrics from Carrie Quinn

Charlotte c. 1860 Wide