Robert Kaufman Fabrics: greenSTYLE
Our Certificates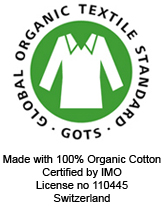 Robert Kaufman is proud to bear the honorable distinction of being the first US fabric converter to be officially certified by the Institute for Marketecology (IMO) to the Global Organic Textile Standard (GOTS).
GOTS is recognized as the leading processing standard for textiles made from organic fibres worldwide. It defines high level environmental criteria along the entire supply chain of organic textiles and requires compliance with social criteria as well. To view our individual certificates, click the link under each certified collection below.
For more about this certification in general, visit global-standard.org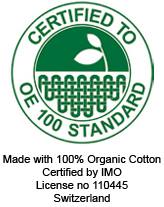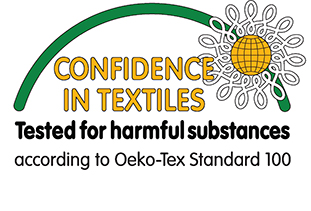 While not organic, Robert Kaufman's signature Kona® Cotton Solids brand is the only quilting solid to come with the assurance of Oeko-tex certification, which certifies that no harmful chemicals were used in the production, processing or finishing of these goods.
To view our Oeko-tex certification for Kona® Cotton Solids, click here.
View certificate (PDF)
Prints: 100% Organic
Solids: 100% Organic