Print this page

Fabrics: Precuts & Notions
Take me home! Project Kits are the complete package and include all the fabric and instructions you need to make a complete quilt top.
*Binding & backing not included unless otherwise stated.
Quilt Kit

Gravity BOM by Jaybird Quilts, feat. Kona® Cotton
KIT-555-10
Available now
10 pcs, includes Gravity pattern book / 15.73 yards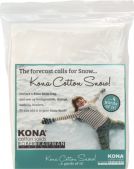 Kona Snow Day
KIT-201-1
Available now
1 pcs / 4 yards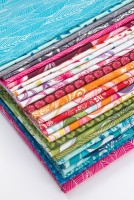 Disco quilt by Jaybird Quilts, feat. In the Bloom by Valori Wells
KIT-680-26
Shipping May 2015
26 pcs / 5.63 yards

While every effort is made to represent color accurately, every monitor is different and we cannot guarantee the colors you see match the colors of actual fabric.