Print Editorial: 2013: Match Maker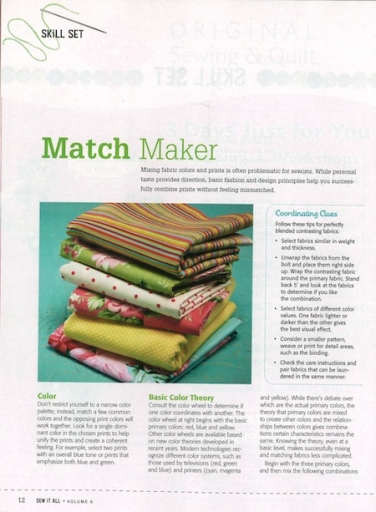 Match Maker
"Mixing fabric colors and prints is often problematic for sewists. While personal taste provides direction, basic fashion and design principles help you successfully combine prints without feeling mismatched."
As Seen In..
March/April 2014

Rollover the cover
to view publishing
details
Fabrics, featured in this editorial selection

Click a thumbnail for detailed view.