Designer's First Look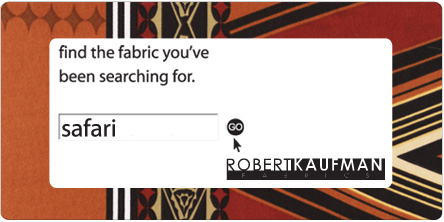 With safari being one of the biggest trends to hit all markets this spring, from home dec, bedding, tableware and furniture to men's, women's and even childrenswear fashions, shoes and accessories, we are delighted to be offering this trend in a range of quality fabrications, perfect for apparel and even crafting and quilting.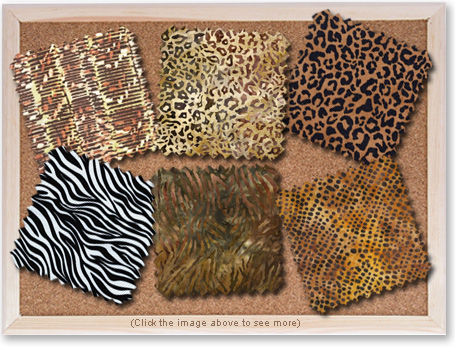 This trend is as hot as the climate it originates in! Key looks are exotic, striking, or even just a little touch of safari fever. We wanted to extend beyond the classic leopard and move into designs that are more fresh and unexpected. However, not to ignore leopard, as this iconic design has been in fashion for decades, we recently introduced animal print designs, such as leopard and zebra, in our Nu-Suede Prints group. We also introduced new looks in our Chiffon Prints group and polyester knits group Isabella. We have new safari designs coming soon in the Artisan Batiks group Kalahari. We also have solids for the safari adventure, such as eco-friendly Bermuda and Panda Washed in safari-inspired shades, and Cotton Ripstop in great khaki colorations for that classic safari silhouette.
In fashion, the safari look is best as one focus, such as a printed dress or as an accent, a scarf or the lining of your handbag. Outside the actual African bush, head to toe safari can be overkill. Quilts, however celebrate the combination of safari textures and global patterns in one colorful design, so feel free to mix and match several prints in your patchwork, and even venture to introduce texture, such as Nu-Suede, linen, or Cotton Ripstop.
Check out these stylish safari prints...!