Designer's First Look

Rarely is anything in life all black and white, but this year, one of the hottest fashion trends sure is. The classic interplay of dark and light has taken center stage.
Black and white graphic flower prints, bold and beautiful, adorn dresses, shirts and handbags. The look is fresh and crisp and can be pulled together instantly.
Many fashion collections suitable from runway to retail made strong black and white statements in their 2008 collections.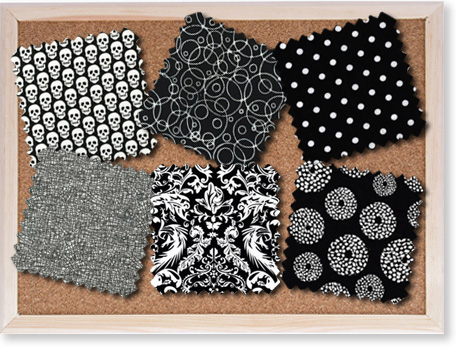 Accessories have also taken on the positive and negative hues. Black and white statement rings, bold necklaces and enameled cuffs have been popular as well. Patent leather shoes, handbags and even dresses that popped up on designer runways also have hit the mainstream.
So what exactly makes black and white such a classic? It's easy! Even for the fashion challenged.
No need to be shy about mixing black and white prints with solids. And the simple hues are a natural for taking on layers -- a vest, a blazer, leggings under a skirt, etc.